Lawn Care in Chardon
Having a lawn that you don't feel good about colors how you feel about your entire yard. Thin, patchy, or browning grass doesn't look good and can discourage you from trying to make your outdoor spaces look their best. So instead of settling for a lawn that you don't love, work with us to receive:  
Lawn fertilization
Weed control
Grub control
Lime treatment
Fungus, disease, and pest control
And so much more!
Prompt Service from Trained Experts 
When you decide that it's time to whip your lawn into shape, it's only natural to want to get started as soon as you can. We're here to help you do exactly that! We proudly offer service from a highly-trained lawn care technician from Mentor within 48 hours of you getting in touch, so don't wait to give us a call.
Image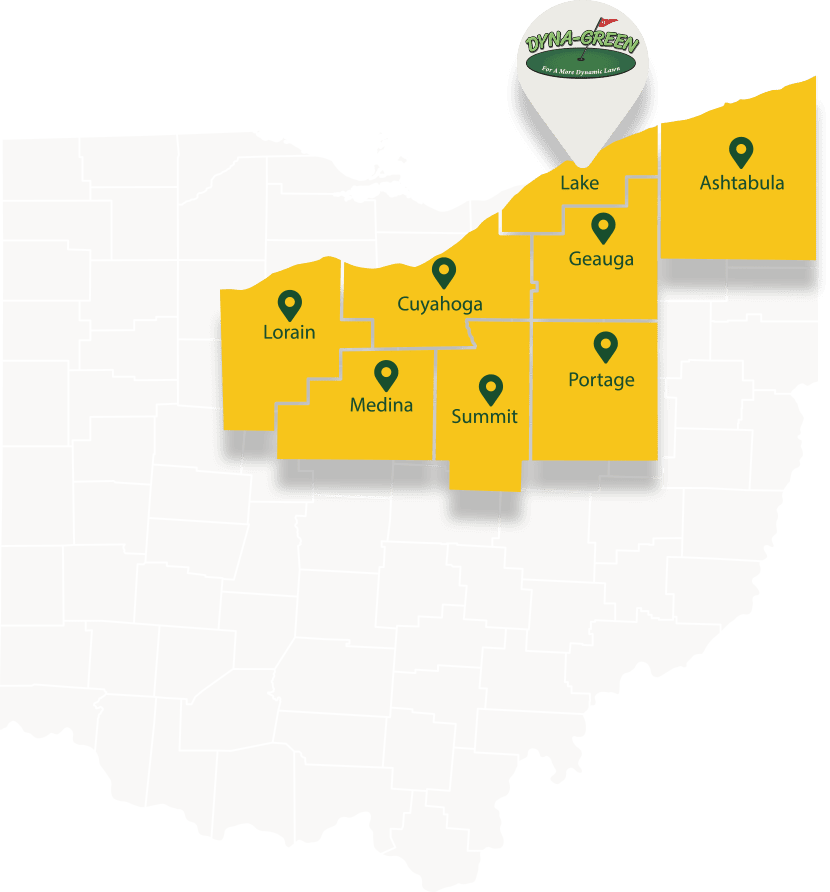 Organic, Eco-Friendly Lawn Service
Getting service from a professional lawn care company is often accompanied by fears of harmful runoffs or products that put your loved ones in harm's way. Not when you work with us, though! That's because we use eco-friendly, EPA-approved, and organic products that keep both your local environment and loved ones safe. That's just one small part of what helps us stand out from our competition, so sign up today to find out what makes us Ohio's best lawn care team. 
Our lawn care in Chardon includes:  
A comprehensive yard inspection from an experienced professional. 
Personalized treatment plans that we build around your unique needs. 
Recurring treatments every 5-7 weeks when you sign up for a lawn care plan.
Contract-free service to maintain your flexibility.
Our full price match guarantee which ensures that you'll always get the best price available.
And so much more! 
Trust our Satisfaction Guarantee 
Confidence matters when it comes to choosing a lawn care company. And why shouldn't it? After all, you deserve to feel like your preferred company has your back and will do whatever it takes to get the job done right. That's why we here at Dyna-Green back our services with a full satisfaction guarantee and FREE retreatments if you aren't happy with the job that we've done. Your dream lawn is just a phone call away so get in touch today!   
Testimonials
Read What Our Clients Are Saying