Image

Protect Your Loved Ones from Fleas and Ticks in Wickliffe
Satisfaction and Price Match Guarantee
Flea and Tick Control in Wickliffe, OH
As the weather warms up after a long winter, you want to leave the house and enjoy the outdoors again. But a simple day out in the yard can prove to be disastrous if fleas and ticks come inside with you. Some of the most potent spreaders of disease, these parasitic bloodsuckers can expose your loved ones to dangerous illnesses like: 
Lyme Disease

Rocky Mountain Spotted Fever

Anaplasmosis

Typhus

Tularemia 

Bubonic Plague

And many more
Local Technicians You Can Trust
When it comes to pests as potentially harmful as ticks and fleas, you can't risk going with anyone but the experts. Here at Dyna-Green, our flea and tick control in Wickliffe has kept families across the region safe and healthy since 1995. Our technicians receive industry-leading training and continuing education to ensure that our valued clients always get the results they deserve.
So when you sign up for flea and tick extermination service, you can expect:
A full inspection

of your outdoor spaces

and surrounding area to assess your flea and tick risk factors.

Multiple treatments

throughout the year

to ensure long-lasting protection.

Free retreatments

if you aren't happy with our service.

Contract-free options.

Our

price match guarantee

so you'll always get the best price around. 
Get Rid of Fleas and Ticks Today!
Your Satisfaction Guaranteed
No one wants to spend the spring and summer constantly worrying if fleas and ticks have taken over their yard. But to get the peace of mind you need to enjoy the long-awaited warm weather, you need to trust that the technician to get rid of fleas and ticks did the job right. At Dyna-Green, you can rest easy knowing that our service is backed by a 100% satisfaction guarantee! Worry less and relax more with the level of service you deserve and results you can depend on. 
Keep Your Loved Ones Safe All Year
The level of risk that a runaway flea and tick population can expose your loved ones to cannot be overstated. For example, In the last 30 years, instances of tick-borne illnesses have more than doubled across the United States! As if that wasn't enough, fleas are directly responsible for the spread of some of history's most infamous diseases and are just as capable of doing the very same today. When you have the sort of reliable and comprehensive flea and tick control plan that you'll get at Dyna-Green, you can enjoy your outdoor spaces safely once again.
Image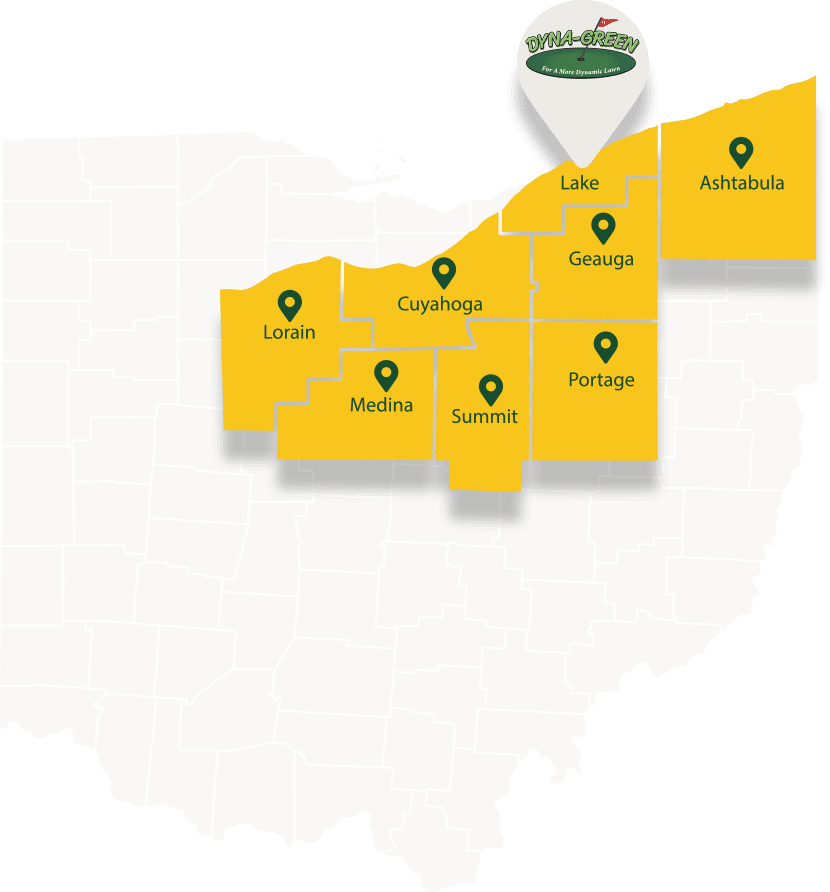 Local Lawn Care Experts
Dyna-Green Provides Lawn Care Services Around Wickliffe
We have delivered high-quality, organic-based lawn fertilization services, tree and shrub care services, seeding and overseeding services as well as perimeter pest control services to the Greater Cleveland area since the early 80s.