Lawn Care in Westlake
We know that maintaining your yard can be time-consuming and tedious, but for you, it doesn't have to be. Teaming up with an experienced lawn care company will ensure you get the service and the results you deserve. Here at Dyna-Green, our experienced lawn care technicians will help your lawn reach its maximum potential with services including:
Weed Control

Grub Control

Fertilization 

Lime Treatment

And More!
Image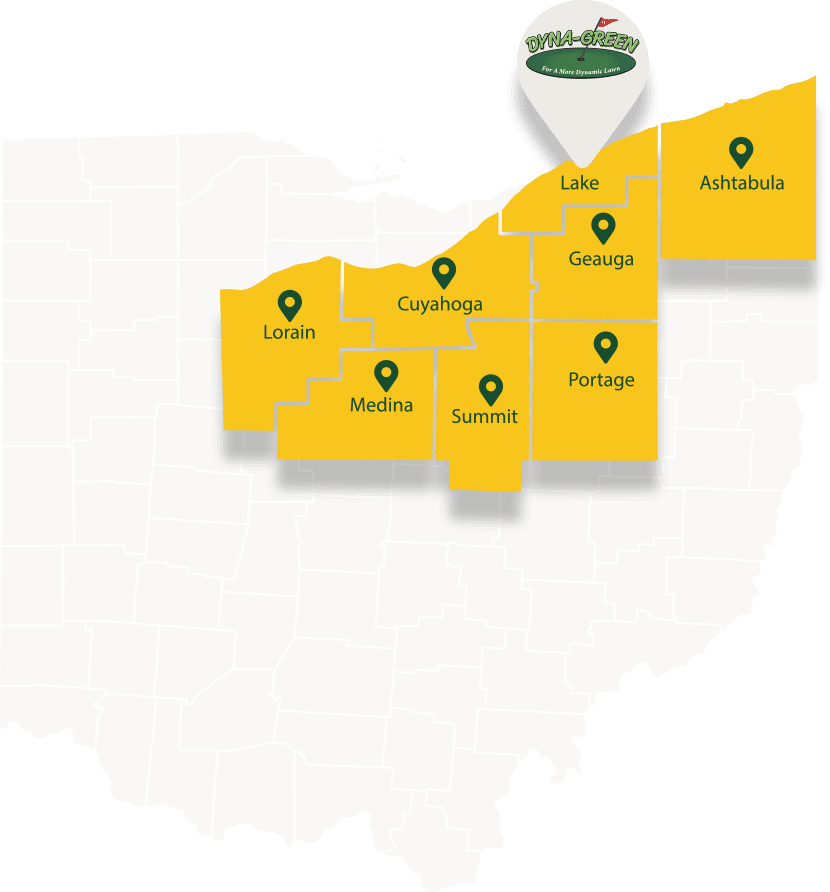 Eco-Friendly Lawn Care Done Right
Our technicians at Dyna-Green hone in on the specifics that make your lawn stand out for all of the right reasons. With tentative care from our highly trained experts, we offer organic, eco-friendly products to deliver a yard that is not only healthy and vibrant, but environmentally conscious to its surroundings.
Our lawn care in Westlake includes: 
A plan tailored specifically to your lawn care needs. 

Increased curb appeal and home value.

Protection against weeds and insects.

Free re-treatments. 

Consistent care that saves you time, money, and labor.
Guaranteeing Your Satisfaction - Every Time!
Wanting a nice lawn is one thing, but saving money on top of that is even better. Here at Dyna-Green, we make sure that you always get the best bang for your buck along with detailed, experienced Strongsville lawn care technicians working to give you the best curb appeal around. If any of our competitors offers a price you want, let us know and we'll offer a price match—guaranteed—for lawn care in Westlake! 
Lawn Aeration in Westlake, OH
Soil naturally compacts over time, making it hard for your grass to get the water and nutrients it needs to thrive. This causes thinning grass, brown patches, bare spots, and an overall lack of oxygen for your turf. Our lawn aeration in Westlake breaks up compacted soil and thatch buildup to give your grass room to breathe. When paired with overseeding services, you'll see noticeable results in no time!
Benefits of lawn aeration in Westlake, OH, include:
Less standing water.

Better resistance to drought and disease.

Thicker, fuller grass.

Improved soil health.

An overall easier-to-maintain lawn.
Dyna-Green strives to create a healthier lawn for each and every individual, and that's why we offer organic products and a satisfaction guarantee. Let our expert technicians give you the curb appeal your lawn needs. Call today to receive a free consultation and learn more about our lawn aeration services in Westlake, OH.