Perimeter Pest Control in Chardon
Are pesky pests causing you problems? Don't let them take over your home and put your family at risk. Our preventive pest control in Chardon is the solution you need to create a protective barrier around your property and eliminate insects before they become a problem.
Here are the reasons why you should choose our pest prevention plan in Chardon:
Comprehensive inspection: Our trained professionals will conduct a comprehensive inspection of your lawn and home to identify any existing or potential insect problems.
Personalized treatments: We provide personalized treatments based on your property's needs to ensure effective results.
Reduced-risk products: Our organic-based products won't harm your soil or plants and are safer for your family and pets.
Recurring quarterly treatments: We'll provide recurring quarterly treatments for long-term relief and peace of mind.
Price match guarantee: Our services come with a price match guarantee to ensure you get the best value for your money.
Free re-treatments: If pests persist despite our efforts, we'll provide free re-treatments until the problem is resolved.
Our perimeter pest control in Chardon includes a family-friendly option that doesn't involve spraying the interior of your home, so you can rest assured that no unnecessary products are being used inside. Our preventive pest control plan targets insects such as ants, beetles, spiders, fleas, ticks, and much more.
Image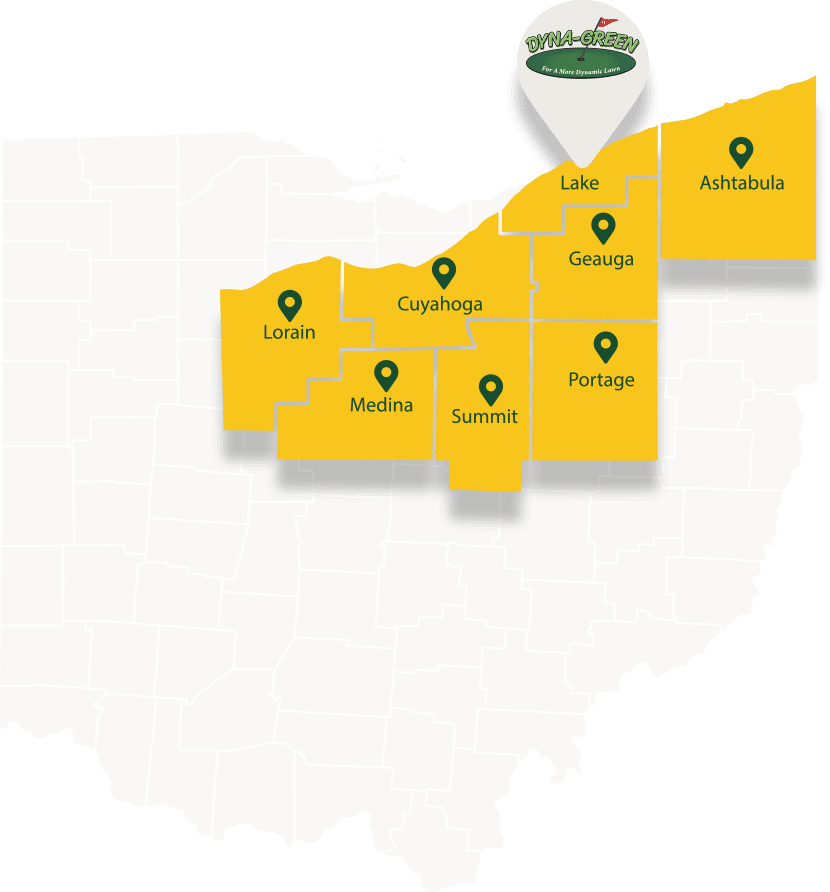 Flea and Tick Control in Chardon
Say goodbye to pesky and downright dangerous bloodsuckers like fleas and ticks with Dyna-Green's expert flea and tick control in Chardon. These tiny but dangerous pests can spread diseases like Lyme Disease, Bubonic Plague, Rocky Mountain Spotted Fever, Typhus, Tularemia, Anaplasmosis, and many more. Don't let these pests take over your home and put your loved ones at risk. Our technicians are experienced and knowledgeable in detecting and targeting flea and tick infestations. They will personalize multiple treatment plans utilizing safe and organic products to ensure your home is free of these bloodsuckers. Dyna-Green takes pride in providing top-notch services that guarantee the results you deserve.
When you work with our flea and tick exterminators in Chardon, you can expect: 
A free inspection to determine the severity of the infestation
A custom treatment plan designed for your home
Organic-based products to protect your family and pets
Your satisfaction is guaranteed!